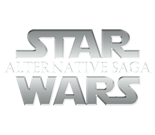 You're about to start a brand new article! If you're here by mistake, just click your browser's back button.
Before you officially start the article article, have you...
…read the

article guidelines

?
…made sure that the information you're adding is

properly sourced

?
…

categorized

the article?
If you have, you're ready to press "Save" and put the article up! Feel free to seek help if needed!
Warning: You are not logged in. Your IP address will be publicly visible if you make any edits. If you log in or create an account, your edits will be attributed to your username, along with other benefits.